When he started as an area sales manager at Applied Specialties, Inc., Jim Miles planned to use his extensive sales experience, industry contacts, and knowledge of the lime industry to help grow the Applied Specialties West Region business. Jim started with ASI in June of 2019. Jim started out in the concrete and cement business and holds a title as a past president of the Los Angeles Chapter of the American Concrete Institute. Now, his day-to-day job involves trying to find people who use lime or who are prospects for using liquid lime. Jim works on municipal bids and sales through distributors. These prospects include pollution control, water treatment, and waste management organizations. Jim is currently actively pursuing over 60 clients.
One of Jim's favorite things about working with ASI is working with Terry Scheurman, the company's owner. Jim describes Terry and his wife Adie as the "nicest people that anyone would ever want to know," and Terry as one of the most intelligent and supportive people he's ever met.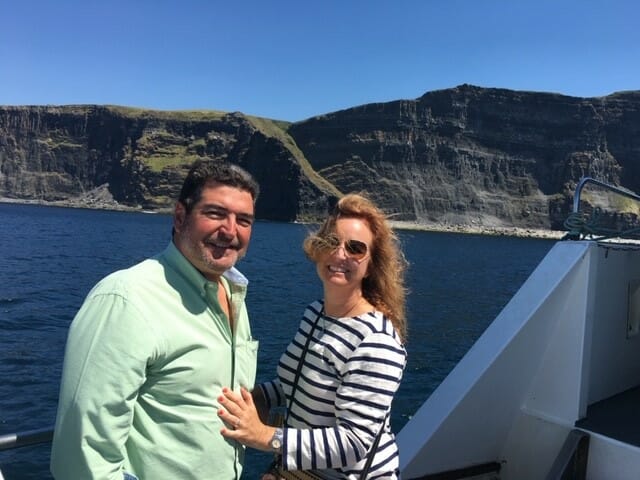 Outside of the lime business, Jim loves to travel. He and his wife Tina live in Corona, California, and have vacationed all over the world. With friends and family, Jim has been all over the United States, to Italy, France, England, Scotland, Ireland, Columbia, Mexico and Canada, and a variety of countries across Europe. When he isn't exploring, you can find him spending time with his kids and grandkids – cooking, playing golf, and driving his old cars.
Each year, Jim and his friends take a "guys trip." Every year for the past 16 years, they've gone somewhere different for poker, drinks, and golf. One year, this annual trip brought Jim back to his hometown of Niagara Falls, New York where he and his friends had a hair-raising adventure on a Niagara River tubing adventure. He feels fortunate that his wife is as adventurous – if not more – than he is: Tina has her own company that does environmental audits on forests and landfills and other industries that are capturing methane or measuring carbon emissions. Tina earned her pilots license,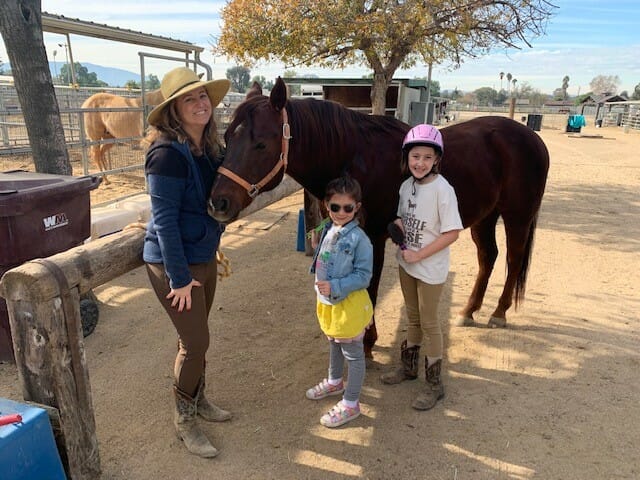 but has recently traded in her Cessna for a quarter horse She loves to travel as well.
As a less risky hobby, Jim enjoys vintage cars. He currently owns three from the 1950s and 60s, including a 1954 Mercury station wagon, a 1964 Chevy Corvette convertible, and a 1966 Chrysler Newport convertible.
Jim is also involved with a variety of organizations outside of work, including The Amigos (a mining association in Arizona), Calcima (a California-based organization for Concrete and aggregate industries), Jim currently serves on the board of directors for Hear Center in Pasadena, CA (a non-profit for hearing analysis, hearing aids, and speech therapy).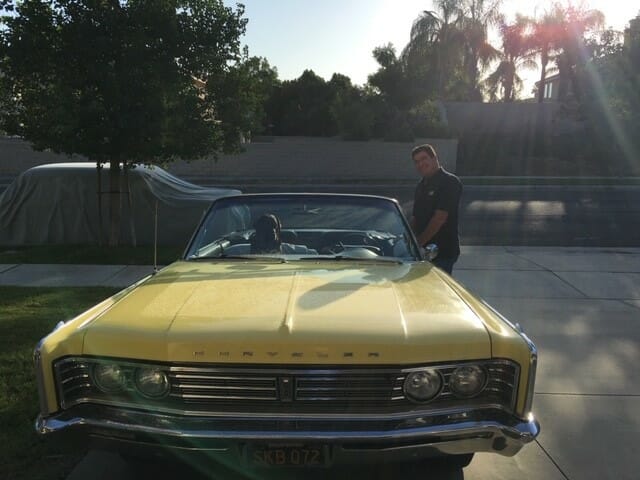 Although he had to cancel a trip to Italy this year, once the Coronavirus pandemic ends, you can be sure that Jim will be diving right back into exploring the world as soon as he is able.